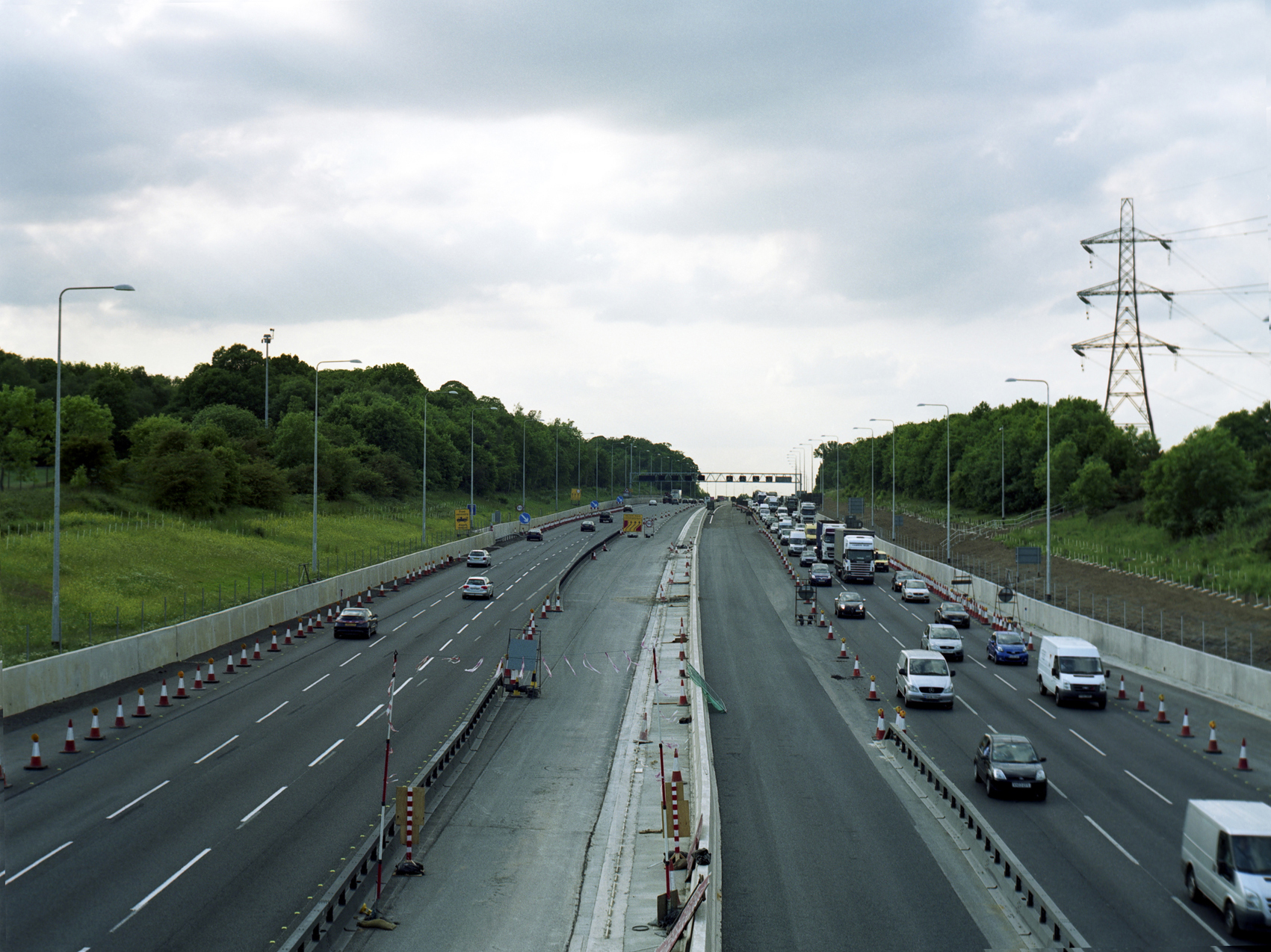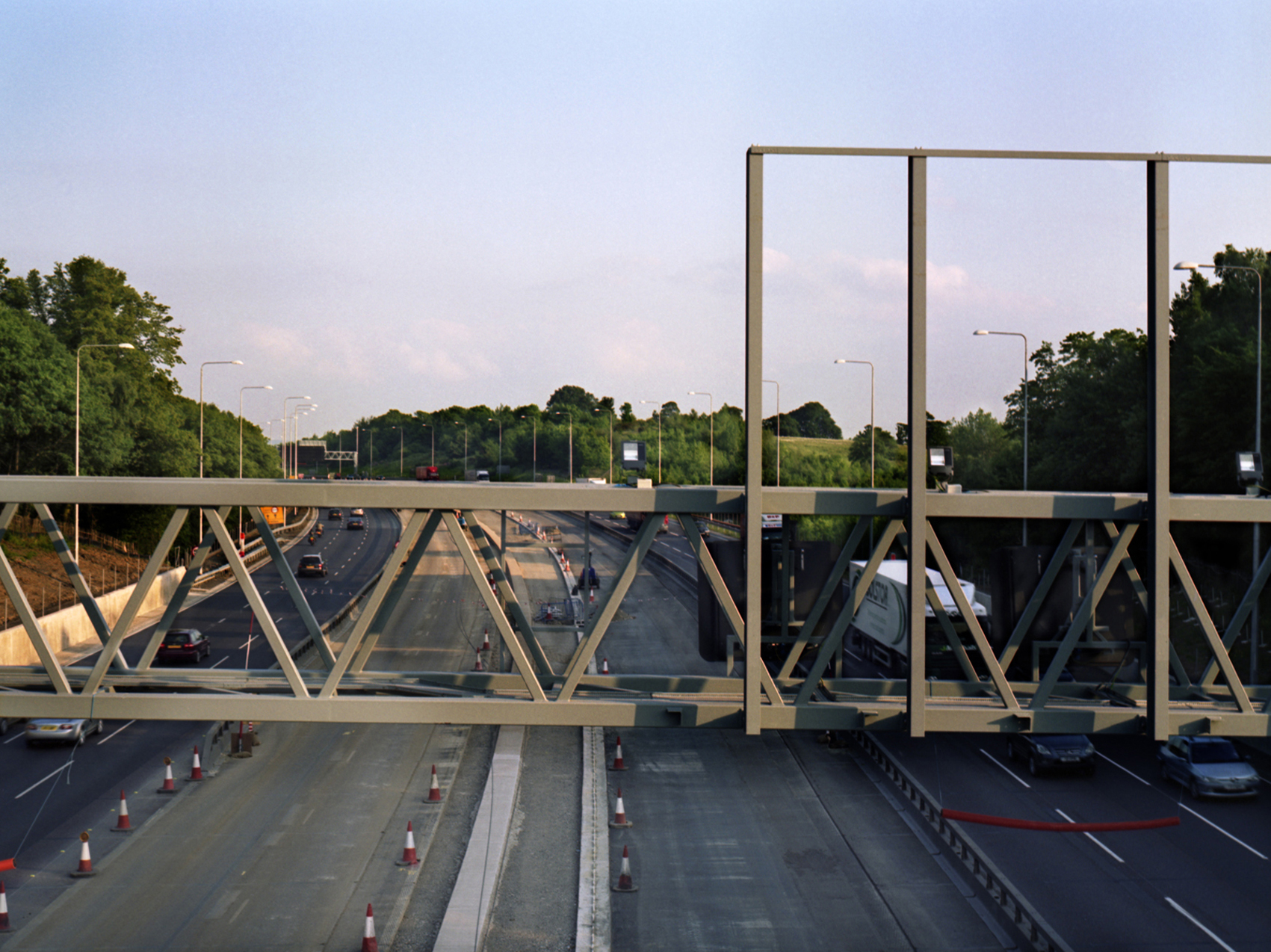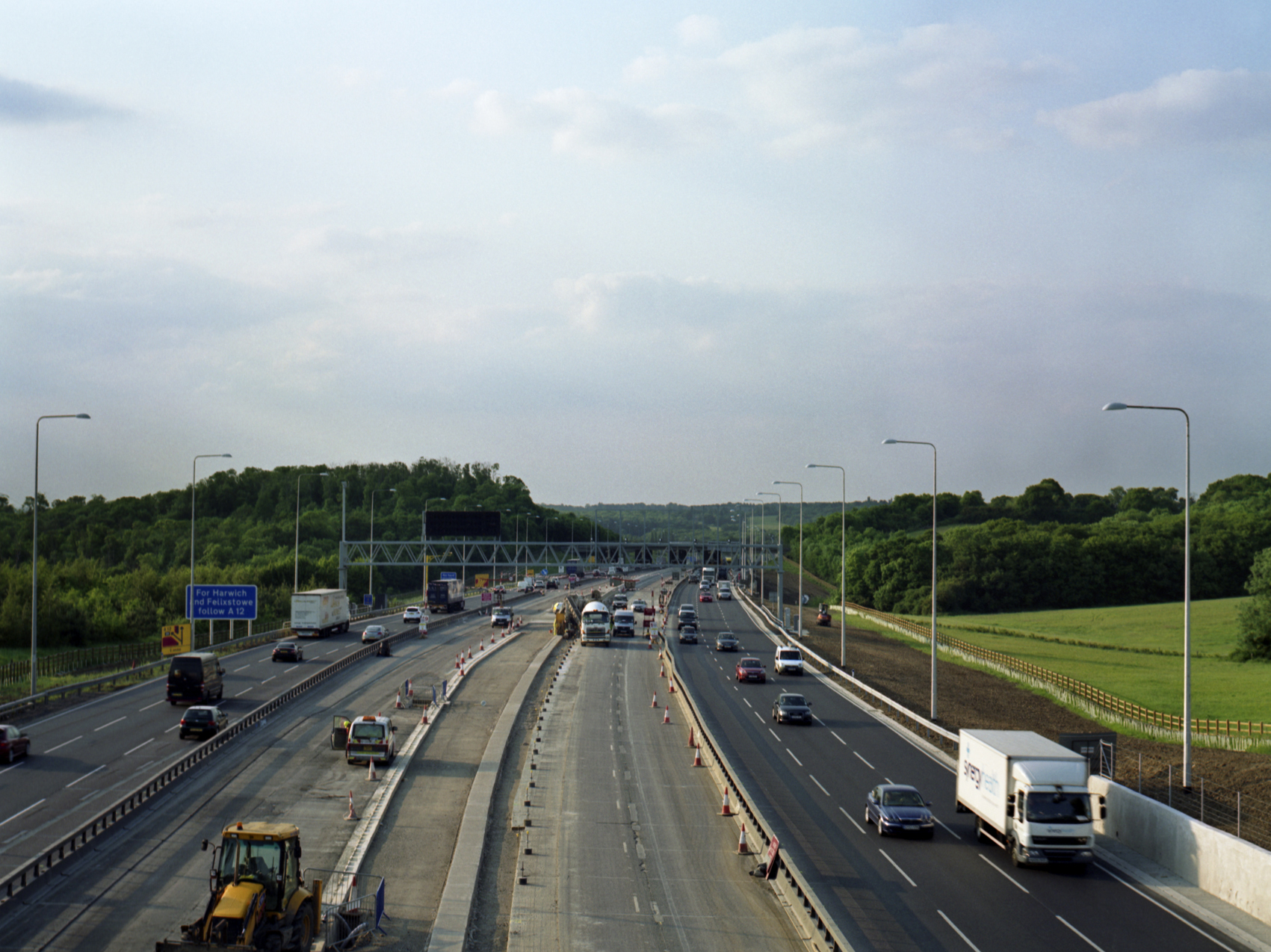 Untitled (Connections #01) , 2012
Archival pigment prints on semi-matt paper. Dimensions 50x70 cm.
Edition of 25 + 1 artist's proof.

This body of work examines this intersection and splitting the landscape, in the creation of a typographic study of motorways photographed from the bridges that transverse them.

Since Roman road systems spread through Europe, this meeting of different materials and juxtaposition of different temporalities, is an evidence of technological developments and symbolic of freedom, power and increasing ease of communication. Traveling along motorways shifts our perception of time and the landscape we are moving through.